Electric Ride-On Toy Car Ford Ranger Wildtrak red
Electric Ride-On Toy Car Ford Ranger Wildtrak 4X4 LCD Luxury, LCD screen, 2.4Ghz, 2x12V, 4 X MOTOR, remote control, two-seats in leather, Soft EVA wheels, FM Radio, Bluetooth, red More
ABSOLUTE NEW ON THE MARKET! LICENSED CAR with remote control, 2x12 V battery, 4 wheel drive
New 2.4Ghz remote control - no interference, full control over the car, emergency stop
Big Soft EVA wheels and dual leather seats
4 x motor drives every wheel, 3 forward and 1 reverse speeds, thanks to this is suitable for off-road driving.
LCD screen with video and music player
Opening doors
ABSOLUTE NEW ON THE MARKET! FORD RANGER 4x4, 2x12 V car with remote control.
Toy car has quality materials and workmanship, 2.4Ghz remote control, 4X4, LCD screen for playing music, bluetooth connection and playing favourite videos. It has two stitched Leather seats, making it suitable for two children. Soft EVA wheels for comort and durability.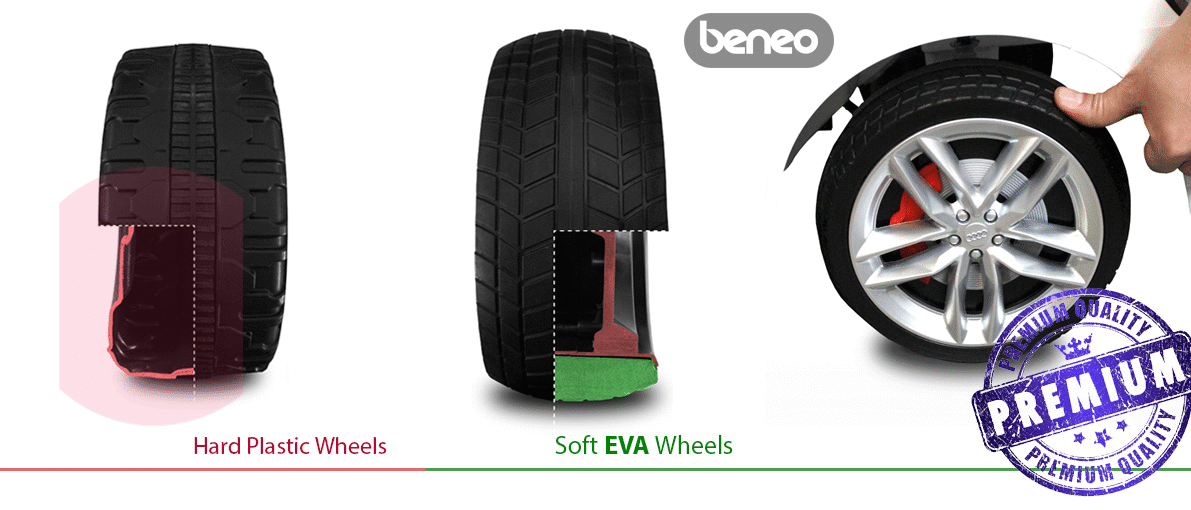 The toy car is also equipped with headlights and illuminated deck. 2 buttons fancy horn playing pop music, Bluetooth music player, volume and sound effects control. For the safety of the child there is adjustable seat belt installed.
4 x motors drives 4 wheels, 3 forward and 1 reverse speeds, thanks to this is suitable for off-road driving. 3 speed levels can be set ONLY when operated with the remote control. Press once to change the speed of the car. Manual speed adjustment is not possible.
Option for smaller children: slow setting!

This car does not require additional maintenance except charging and occasional cleaning.By driving this fantastic car your child will be in the center of attention.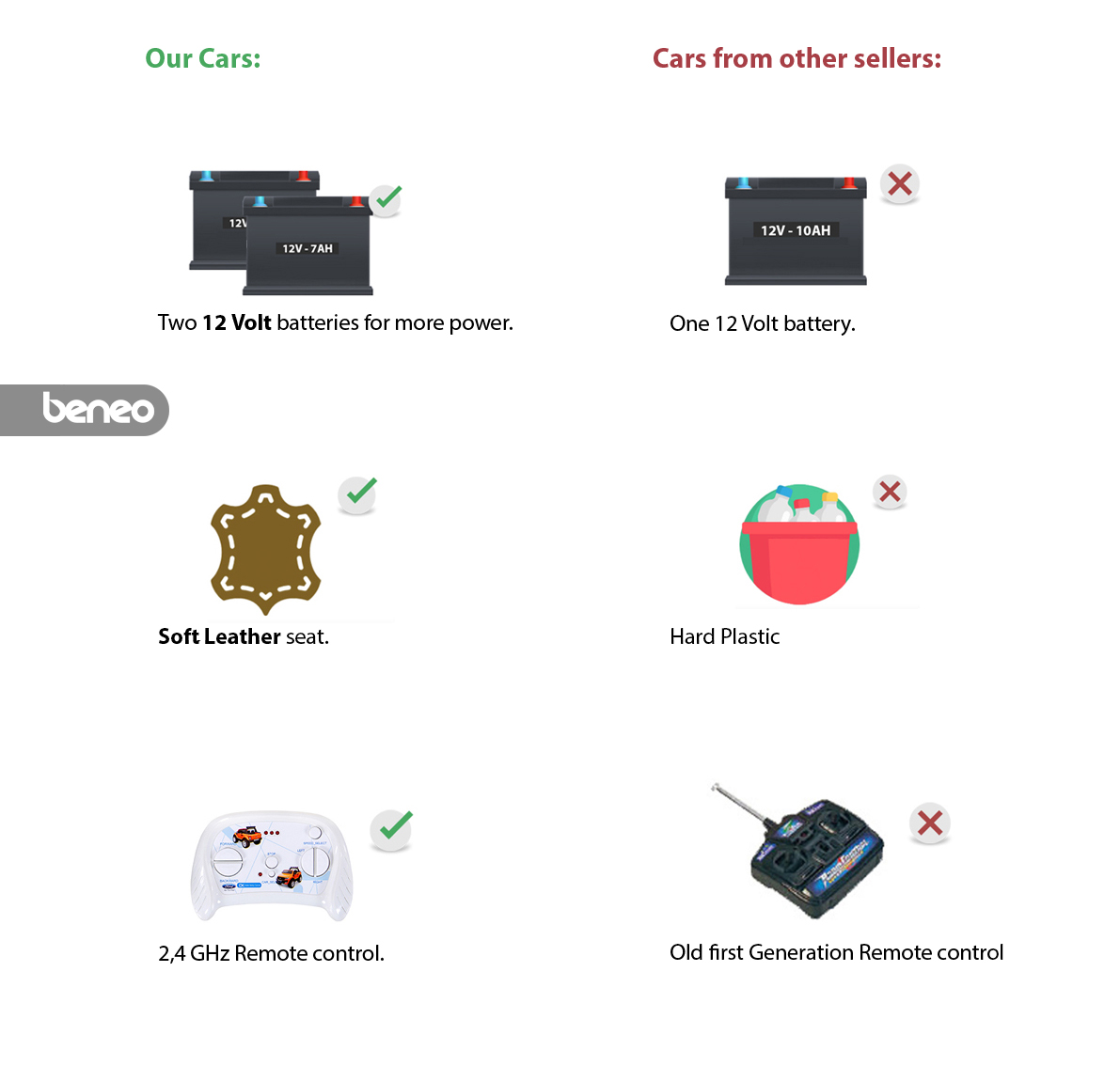 Product Features:
Bigger then the old version of Ford Ranger
Two leather seats
New 2.4Ghz remote control - no interference, full control over the car, emergency stop
4 wheel drive
LCD touchscreen for playing music and video
Bluetooth connection, USB, SD card
Suitable for two children
sprung axles
Soft EVA wheels

Seat belts

New on the market:

 

LCD Video and Music player with Bluetooth pairing and FM Radio
Weight: 38,00 kg. Max load: up to 35 kg, tested load capacity: 55 kg
Speed: 3-7 km / h.
Drive: 4 x Motor 12V 45W
Battery: 2x12 V
Charging time: 5-8 hours
The driving time: 2 to 3 hours, depending on the weight and the terrain
Age group: 3-8 years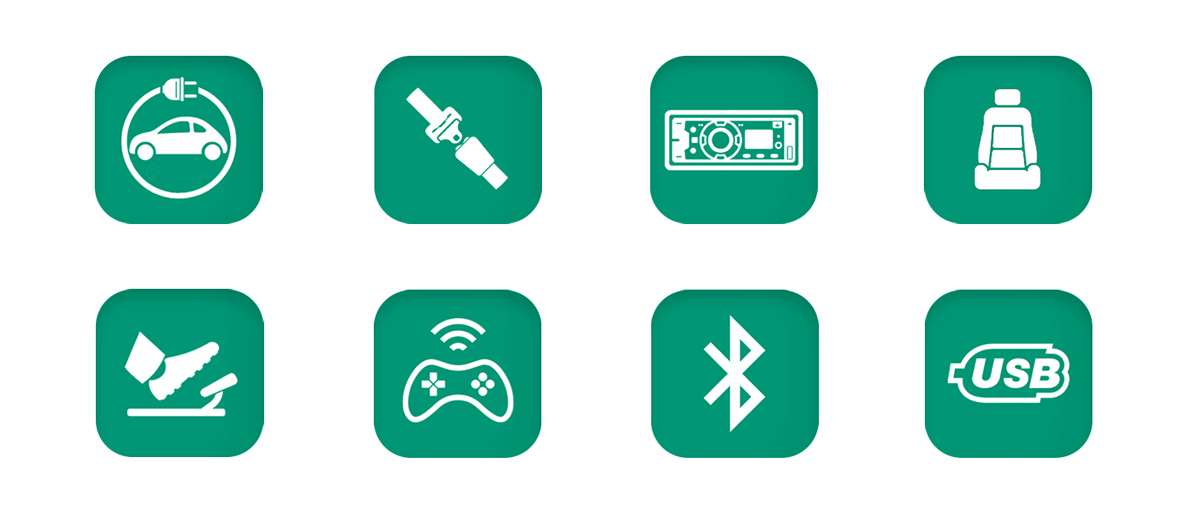 Articles
It's not always easy to choose which toys you think your children are going to love. And who has money to waste on toys that never get played with?
Luckily Donovalkovo minicity and all its toys are here to help.